XKPrinter
Print as fast as you need.
Download the XKasts ready to print and forget the worries about how to use the 3D printer / software.
Buy it
Printer benefits
Using our 3D printing solution you will get validated a start-to-end solution.
Automatic files generator ready to print.
Decide if you want to print 1 XKast or fill the platform (510x280x350mm size).
Print 1 Xkast or more doesn't afect in the printing time.
After print, just remove the parts, clean the VAT and start again.
With the fast material print XKast from 25 to 90 min.
Prodution capacity between 2,100 to 8,400 u./year
(Considering 8h/day 300 days/year with fast printing material).
3D Print Process
Send the file to the XKprinter and press print.
Between 25 to 90 minutes aprox. (In fast speed mode)
3D Print Process
Remove the XKAST from the platform and immerse in the wash unit.
10 minutes aprox.
3D Print Process
Remove the XKAST from the wash unit and introduce it in the UV cure box.
30 minutes aprox.
3D Print Process
Remove the XKAST from the UV cure box and finalize the process polishing the support dots.
10 minutes aprox.

Post-process
Buyin the XKprinter includes the Cure Box and the Wash Unit
After printing process put the product 10 min. in the wash unit
and then 30 min aprox. in the cure box.
High resistance materials
Printing time between 20 to 120 min.
(Depending size and resolution)
Materials focus in resistance and quality, made for long term / forever immobilizations.
Designed to cover all the patologies including cronical or any kind of recovery like cerebral palsy, etc.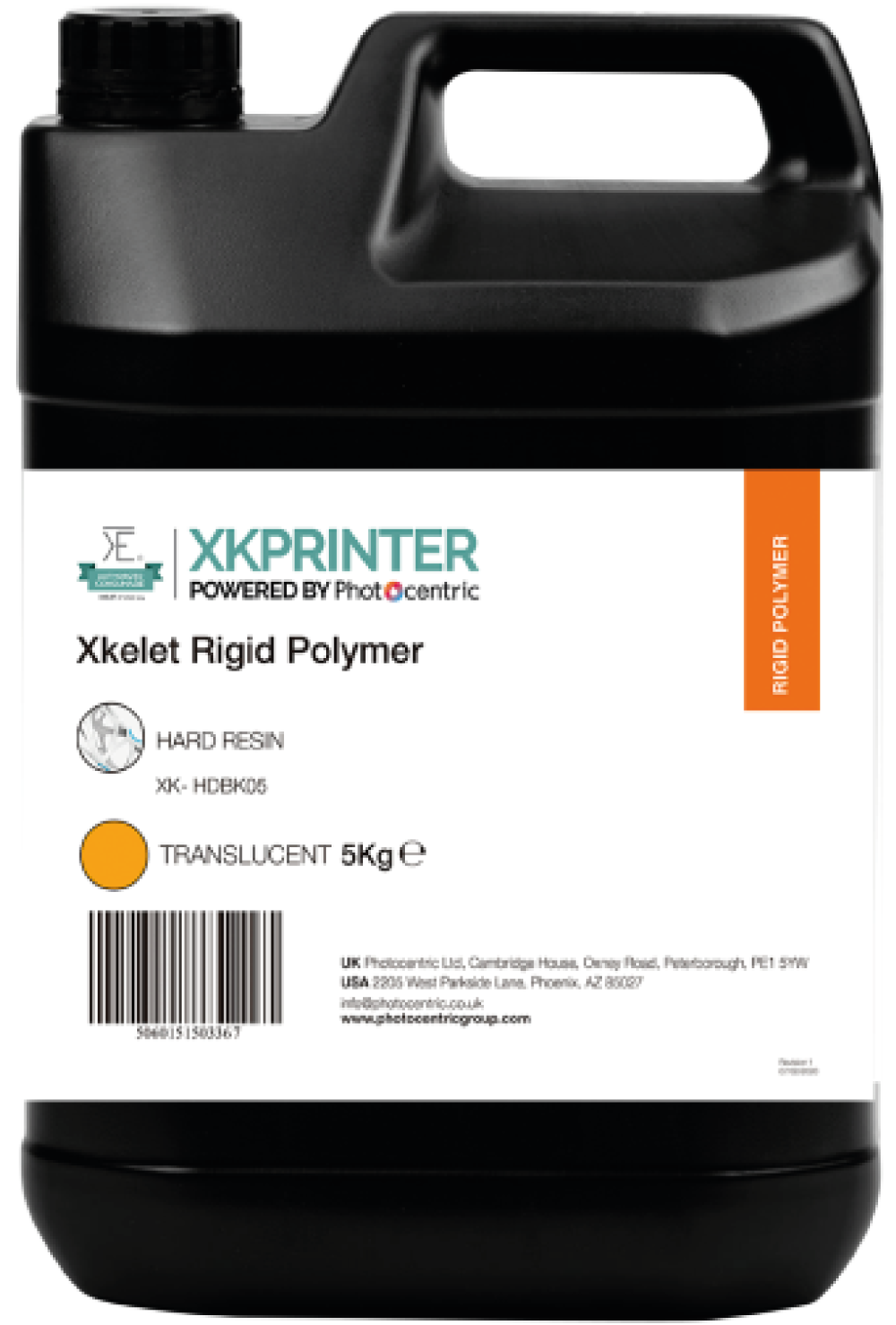 Certified material Class I, can be saved for months in a dark place
with humidity and temperature (not below of 20oC) conditions under control.
This resin is made just for XKAST products.
Download Resin docs