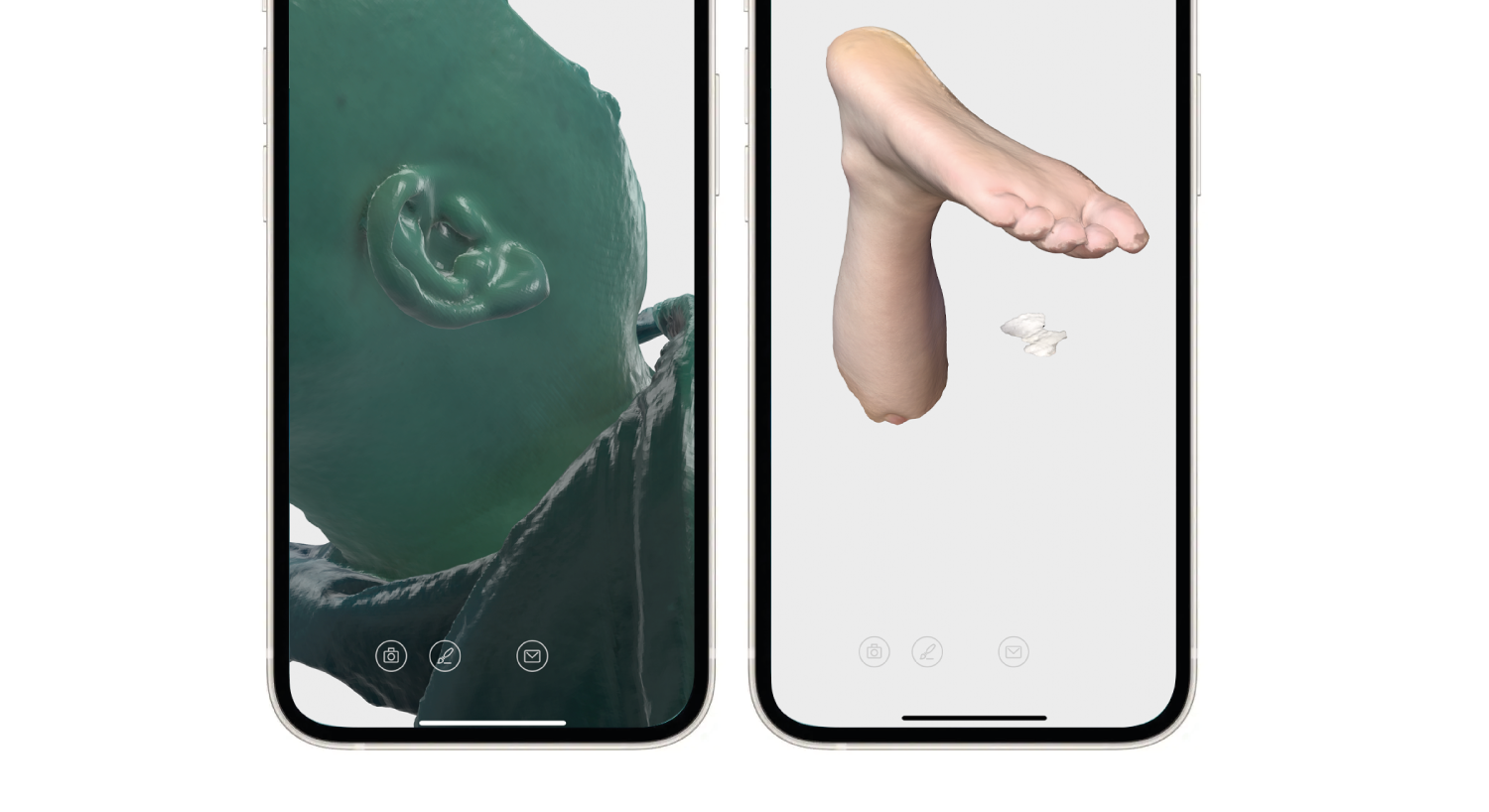 Process
Use our software to scan directlly with the iPhone, iPad Pro or Structure sensor.
Choose resolution, texture, etc.
Process
Go to your online panel to manage your scans and download your files.
Download (.stl) or (.ply) file.
Scan without errors caused by light conditions, color skin, reflections & refractions.
No scan dimesions issues thanks to scan software.
User friendlly device easy to use whithout computers and big / expensive devices.