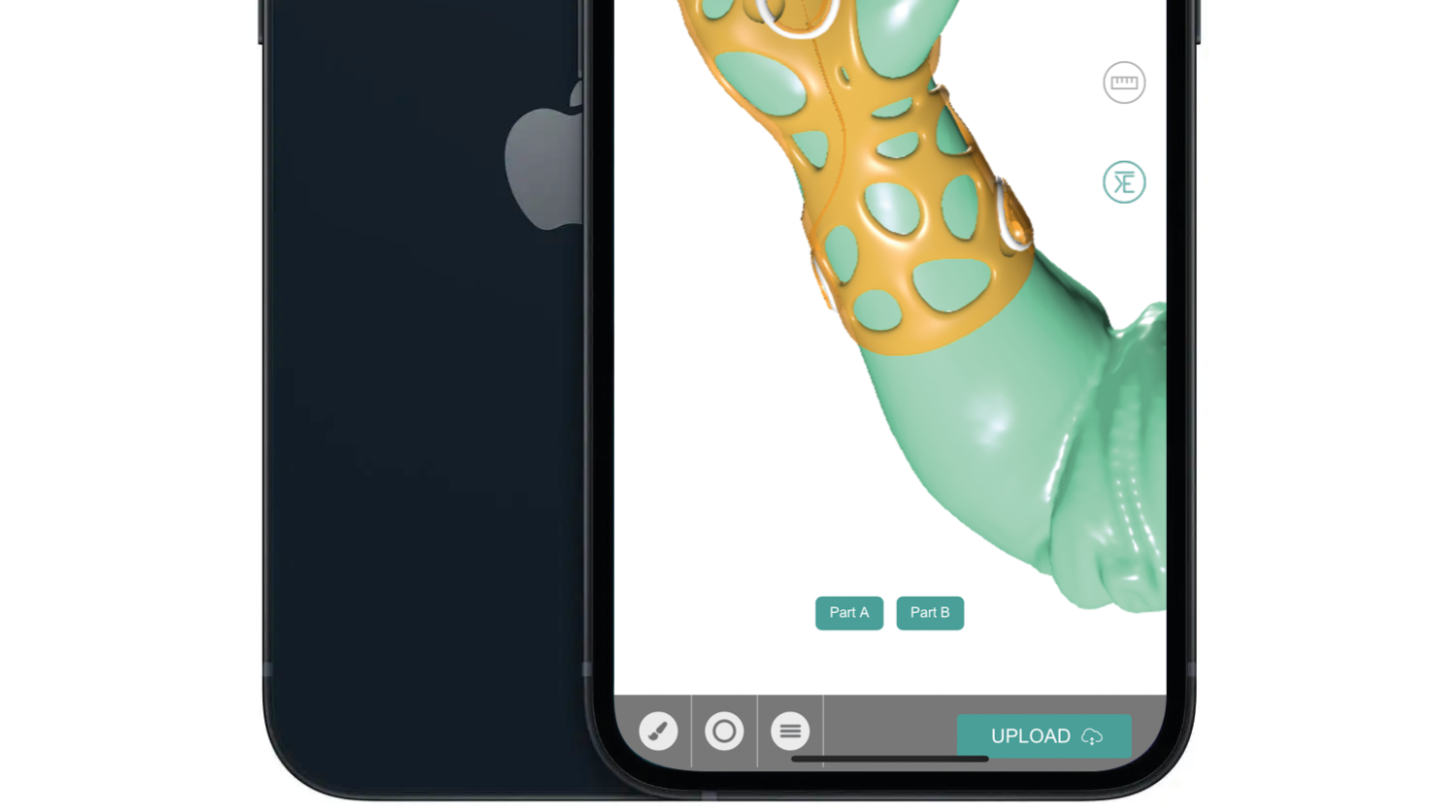 AI Cloud software used in an
tablet or cellphone with a
simple App.
User friendlly App to distract
as little as possible in current
work processes.
Automatic indentification of
the critical points to consider
before to build the XKAST.
Compare the virtual
measurements vs the real
ones thanks to our medical
device certified software.
Choose and build the XKAST
with our automatic start to
end process in less than 5
minutes.
Ones you choose the offset
required send to production
in just 1 click.
Automatic Design Process
Use our software in the iPhone to scan directlly with high precision.
15 seconds aprox.
Automatic Design Process
1 click and run the identification precess.
30 seconds aprox.
Automatic Design Process
Another click and run the automatic desing process.
1 minutes aprox.
Automatic Design Process
Review the design and finalize the process sending to production.
10 seconds aprox.
We bring 3D design closer to
the professional.
It scans without errors in the measurements and automatically
builds the immobilizations, in a virtual way.
See our training videos & download our manuals:
Download
Scan in less than 20 secons
without errors caused by light
conditions, color skin,
reflections & refractions.
No scan dimesions issues
thanks to scan software or
with your precise manual
measurements.
User friendlly device easy to
use whithout computers and
big / expensive devices.